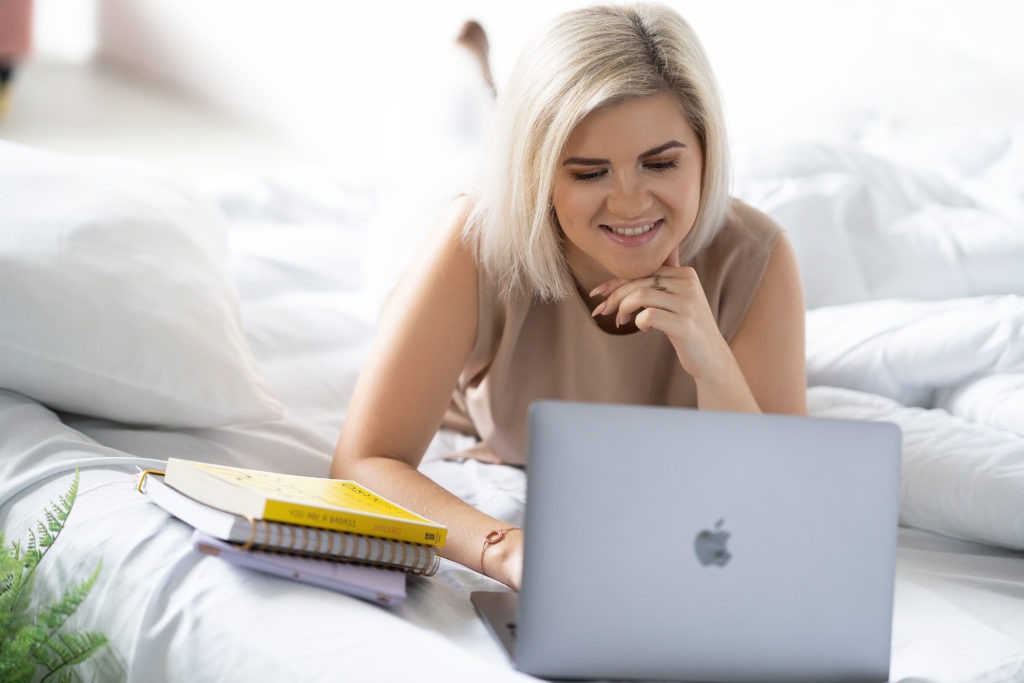 We provide business, brands and entrepreneurs content creation, audience growth services and more. I know how crucial it is to attract a highly targeted audience online and publish content that builds demand for your offers, so you get your dream clients DM-ing you 24/7. 
WEBSITE AND FUNNEL DESIGN
For entrepreneurs who need a custom branded website or a custom sales funnel for a product/lead magnet. 
For busy entrepreneurs who either feel uninspired to be in creation mode all the time and want to focus on sales, rather than content & engagement.
For entrepreneurs that are ready to take over the YouTube world, but either not sure how to maximize the reach or plain don't have time to manage this video traffic beast.
In this day and age it's an absolute MUST to have a website that showcases your business or/and personal brand. You know people are using Google to find either you or the services you're offering. Would you want those prospects to go to your competitors? Heck no! 
Having your own "piece of real estate online" as I like to call it is one of your ways to attracting more customers. Especially the ones that are already searching for someone to hire with their credit cards in hands. 
We'll provide you a website that includes the following (by request):
Email list building
Appointment booking
Sales pages connections
Social feeds
Contact forms
Pop ups
Videos/audios embedding
We've got 2 main goals in business – to build an email list and to sell products. Plain and simple. There's no better ways to do that other than with funnels! 
Having used funnels since 2015 and launching my very first one in that same year, I know how powerful funnels area. 
Are you launching a new lead magnet or a brand new program? 
We'll provide you a funnel that includes the following (by request):
Lead magnet funnel

Tripwire funnel

High ticket application funnel
Paid program launch funnel
Short or long form sales page
Email marketing integrations
Membership site buildout
I don't have to explain to you how important it is to have a presence on social media. I specialize in Instagram content marketing & organic growth. So if you're tired of fighting with the algorithm and being in the "content creation trap", let me help!
Social media profile audit

– before we begin any work on your account, we wanna make sure you're set up for success.

Monthly 45-minute strategic planning consultation

– every month we'll go over objectives for your content, promotional plan and track our goals.

Detailed monthly content calendar

– we design the creatives, write the captions, and schedule up to 20 posts per month (5 posts per week).
Video editing and graphic design for short form content, carousels, stories, etc.

Planoly App subscription

– our preferred scheduling app, where you'll see your content plan and visuals.

Hashtag bank

– hashtags is one of the best ways to get in front of your ideal clients organically, so you'll receive a custom hashtag bank tailored to your brand.

Outbound & community engagement

– one of THE most important parts of growing organically, and also the most time consuming. We take care of that for you and we do it all manually without bots or automation, to make sure your account is in good standing with Instagram.

Monthly analytics report

– we measure how each of your piece of content performs, how each hashtag group works, as well as how your audience grows over time.
Want something more customized to your needs? Click that button below!
Just setting up your YouTube channel or want to get a fresh look for your brand? We offer a full YouTube design or re-design and SEO optimization to attract more subscribers.
Account set-up
1 branded banner
Video description template
Custom intro and outro endscreen
Thumbnail template
monthly video editing & management
Tired of spending HOURS editing every video? We can help you take over your entire video editing, and channel management.
Video editing

Thumbnail creation

SEO optimization
Keyword research
Publishing
*optional – community engagement
excited to work together?
Book a quick call with me, so we can connect and see how I can best support you and your business.